Renewable Energy Financial Modelling
Your Single Source of Digital Truth.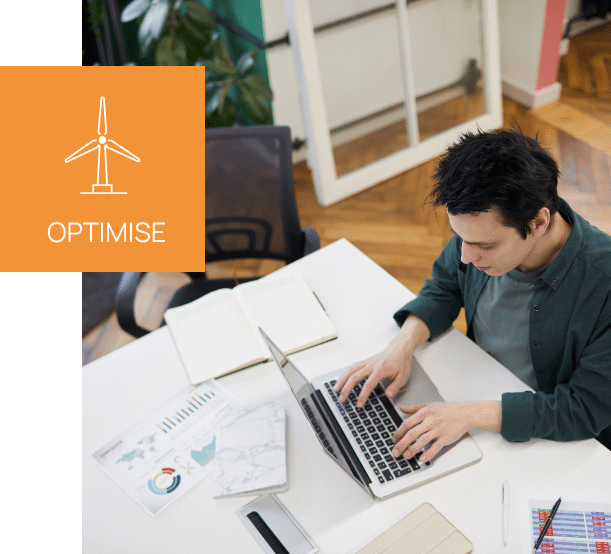 Make Better Decisions, Faster
Energy security, diversity of supply and acceleration towards net zero are paramount.
If you are a developer, consultant or investor, detailed technical and financial models are critical to selecting and developing the best projects.
The solution: exfin Software
Integrates with existing technical tools
Create actionable insights based on financial KPIs
Allow users to optimise their wind farms through LCOE, bid prices and margins
View detailed metrics such as IRR, NPV, ROI, Capacity factor, and LCOE on a single dashboard
Prepare the best project for PPA, CFD, bid and auction success. Make better decisions faster
All Data Centralised in One Single Renewable Energy Financial Modelling Software
Our 'Single Source of Digital Truth' will help you to optimise your renewable energy financial modelling.
Technical and financial data are entered into Exfin to forecast detailed financial models with zero risk of human error.
Add your resource, device and financial parameters to produce your project's financial metrics.
Generate the project's cashflow in seconds

Support design and business decisions with robust, transparent KPI analysis

Identify key cost drivers and create actionable insights

Determine cost reduction pathways

Maximise the use of your resource

Compare unlimited versions of your projects
Build, Analyse and Optimise your Projects, Streamline the Process all on One Digital Platform
An advanced software solution for project developers, consultants, and investors.
Project Developers

Prospect the best locations
Test different technology offers and find the best for your project
Stress test the technical and financial elements of all possible scenarios
Optimisation of your data
Discount poor projects quickly

Consultancies

Quickly build and share models with clients
Focus on higher-value services through our Analytics and What-if features
Increase turnaround and margin
Standardise your workflow and shorten onboarding
Better resource management

Investors & Funds

Make informed decisions using reliable due diligence and scenario analysis
Compare multiple projects and mixed offshore renewable technologies on a like-for-like basis
Portfolio view of all projects on a single dashboard
Create summary reports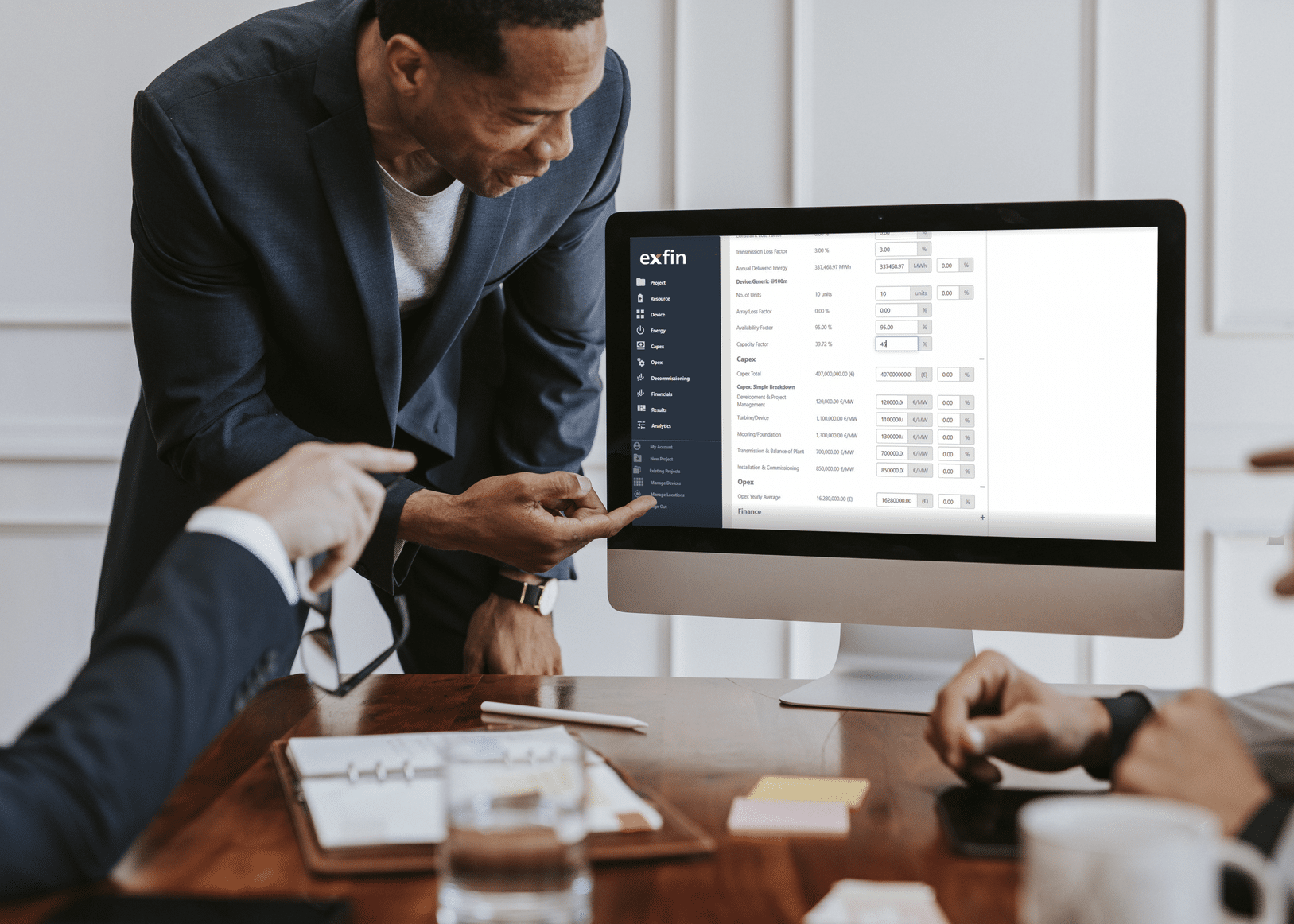 Exfin is designed so that you can access all platform features in order to fully leverage its analytical power.
Best Fit Solution – developed with the offshore renewable energy community for their specific needs & requirements
A comprehensive onboarding programme delivered by our in house technical support team
An adoption program ensures smooth integration with your organisations existing practices
Our in-house advisory team on hand to assist your business intelligence queries in a truly collaborative manner
A Renewable Energy Financial Modelling Solution Designed by Experts for the Renewable Sector
Established in 2015, Exceedence Ltd. is an Irish company specialising in the renewable energy sector. The senior team at Exceedence possess deep knowledge and expertise in the specialist areas of renewable energy, finance, ICT, and policy.
Exceedence exists to provide techno-financial modelling and analysis that supports design optimisation, identifies cost reduction pathways, and drives LCOE reductions via project innovation.
Identifying the need for standardised financial modelling to both optimise and de-risk projects, Exceedence designed and developed Exfin for the renewable energy sector.
---
Exceedence have and continue to progress sector development through their leadership in
10 key EU projects
---
and in their advisory role to
90+ Clients
from the developer community
The Marine Energy Alliance project has allowed us to access services from reputable companies INNOSEA and Exceedence. The combined technical and commercial services have enabled us to independently verify feasibility of the LRD.

Danny Golden

Dublin Offshore

EY purpose built a model to identify commonalities and differences with Exceedence's proprietary software, Exfin. The outputs were used by Exceedence to provide independent verification of Exfin's output.

EY
---